Here at Eaglewood Homes, we are proud to build some of the best new homes in the Boise, Idaho area. We use materials and equipment that are proven to last and save you money on your mothly utility bills, that's why we use Trane brand heating and A/C equipment in every home. The Eaglewood Toolbox series was designed to help our homeowners get maximum life and efficiency out of their new home and its equipment. As Adam mentions in the video, you should be able to change the filter in any furnace after viewing this tutorial, and whether or not you are an Eaglewood home owner, we hope this tutorial helps you get the most out of your furnace!
The furnace acts as both the heater for your home as well as the air handler for your AC unit during the summer. In the winter, it will pull in air from an intake register inside your home, heat it, and send it back through your individual vents in each room. During the summer, it will do the same thing instead using your AC system to cool the air before redistributing it throughout your home. All of the air that comes out of your central heating / cooling system is run through the filter in your furnace. Failure to change your filters may cause your blower motor to become clogged and inefficient as well as spread dirty air throughout your home.
STEP 1: Turn off power to your unit at (A) the breaker box, (B) the thermostat, or (C) remove the front cover to your unit.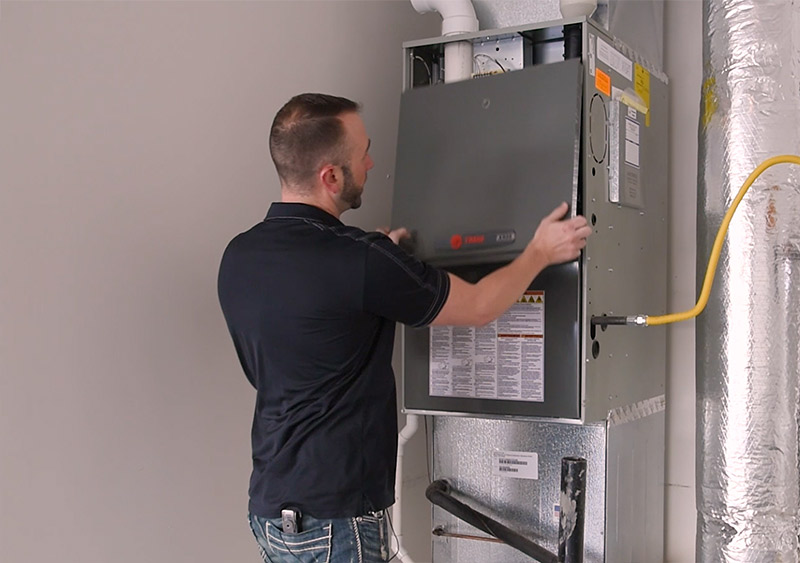 STEP 2: Locate the filter compartment and remove the filter (NOTE: take note of the size of the filter, and also the direction of airflow from the old filter indicated by an arrow)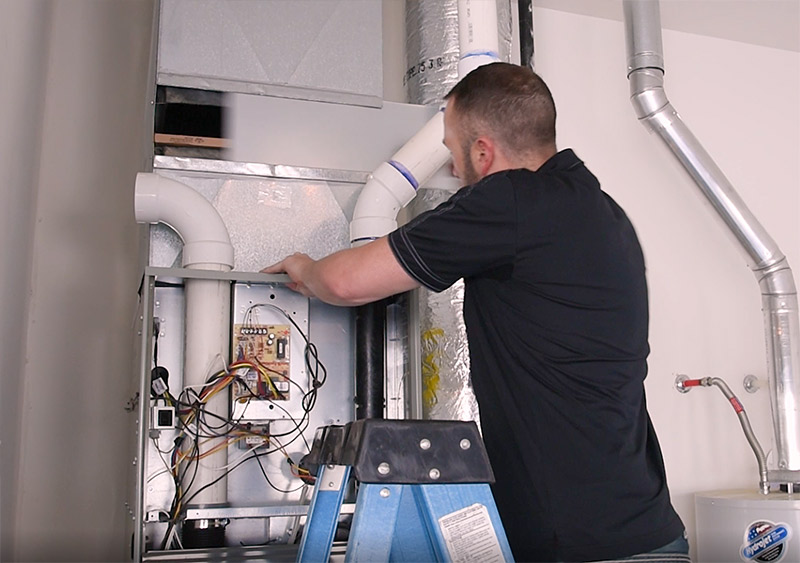 STEP 3: Replace with new air filter facing the same direction and replace filter compartment cover.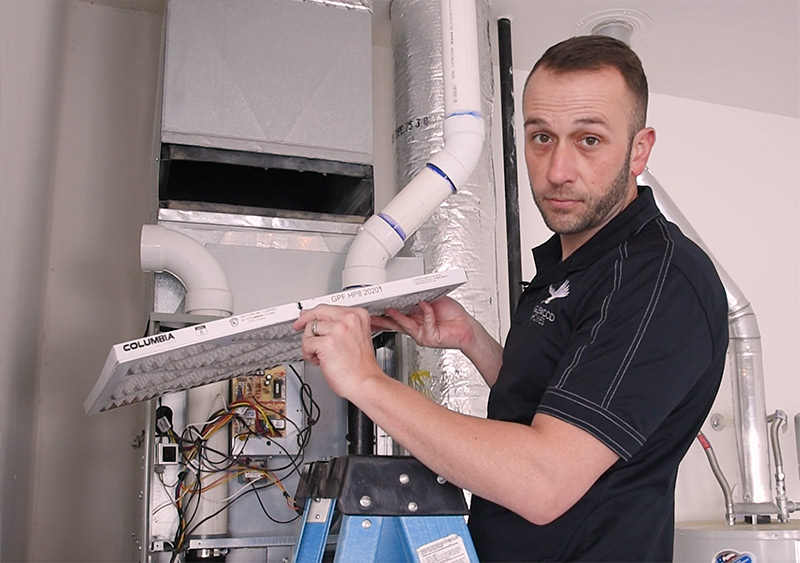 STEP 4: Restore power to your unit by flipping your breaker switch, turning the thermostat back on, or replacing the front cover on the furnace.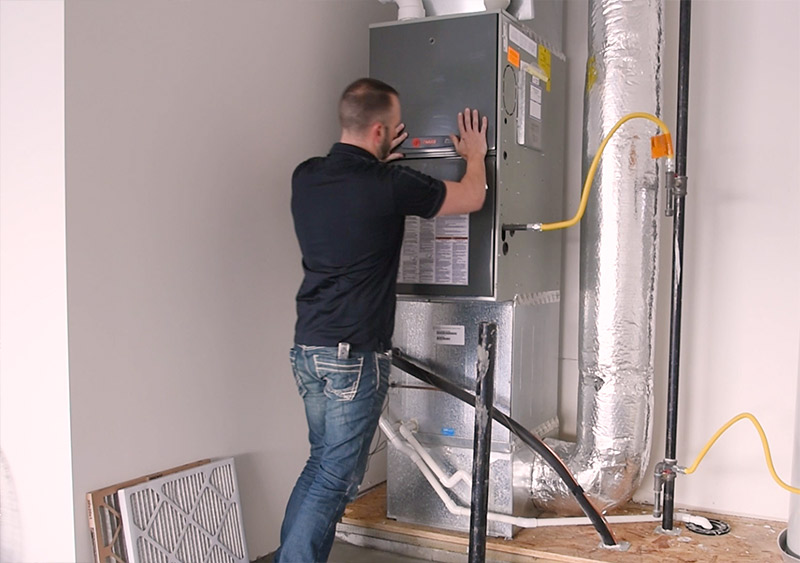 REPEAT EVERY 30 DAYS to keep the air in your home clean and your furnace working efficiently.