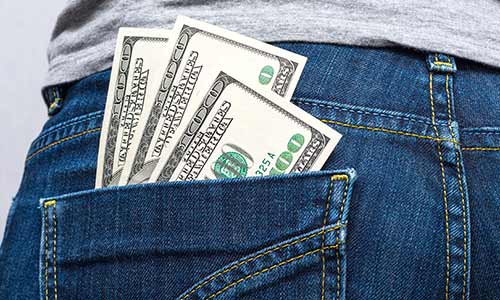 One of the biggest advantages of building new is the opportunity to make your home more energy efficient right from the start. But what does that mean, and why should it be important to a new homeowner?
Energy efficiency is "using less energy to provide the same service." So when we make our homes energy efficient, it means they use less energy (think money!) to provide the same level of comfort as older homes.
Many times energy efficiency is confused with energy conservation. Turning your thermostat down a few degrees so that it doesn't turn on as often is considered energy conservation. You are using less energy, but you also make a sacrifice of personal comfort by keeping your home cooler than you prefer. In contrast, energy efficiency means it requires less energy to keep your thermostat running at the temperature you prefer, because your furnace works harder for you on less power. When it comes to conservation, you get less so you can pay less. With efficiency you pay less to get what you want.
Older homes were not built to keep energy efficiency in mind. Older windows and doors are not well insulated to keep the cold outside in the winter, and inside in the summer, forcing the furnace to work harder to maintain a comfortable temperature. Also, energy efficient technology wasn't available in appliances that were installed even 5 and 10 years ago. To take a 20 year old home up to 2016's energy efficient standards would require tens of thousands of dollars in upgrades and remodels.
Eaglewood Homes build some of the best energy rated homes in the industry. Your new home will be constructed with quality and care. We use professional grade AMSCO windows in all of our homes, which come standard with a low-e coating that reflects infrared light (heat) but allows the visible light to come in. This means big energy savings for you whether you're trying to keep the heat in or out. Additionally, your state-of-the-art Trane furnace and Nest thermostats that come standard in every Eaglewood home are designed to work better and with less energy than traditional appliances.
Building new offers you the chance to start efficient, so your energy bills stay low, and you are never faced with the dilemma of using your appliances less than you'd like or paying for it later.
If the life-long draw of low energy bills isn't enough to convince you, be sure to check out all of our articles on why building new with Eaglewood is the right decision for you!
Why build new? – Coming Soon!
State of the art appliances give your home a stellar HERS rating
Have the ability to customize your home to fit your needs
Brand new warranties on brand new appliances and features save you from stress and unexpected spending