The Twin Falls area is a great place to live. Whether you're looking for the great outdoors or just want to catch a movie, Twin Falls has something for you. It's safe to say that the magic valley really is the nation's pot of gold at the end of the rainbow. Here are some of the Twin Fall's fun and interesting attractions.
---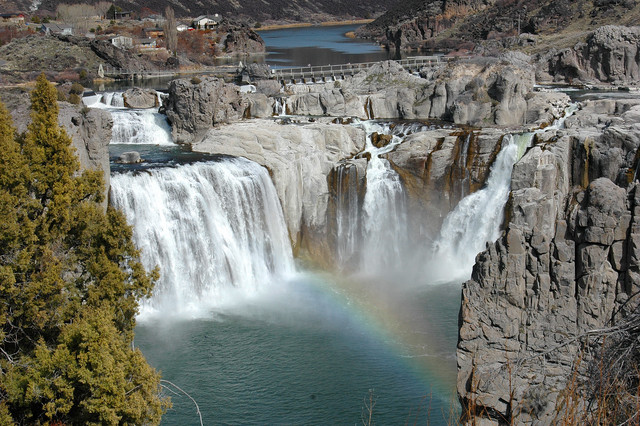 Shoshone Falls
Part of the Snake River, these awe inspiring waterfalls border the outside edge of Twin Falls. They tower 212 feet, which makes them higher than Niagara Falls. The park offers boat ramps, a playground for the kids and areas for picnicking, hiking, and swimming.
---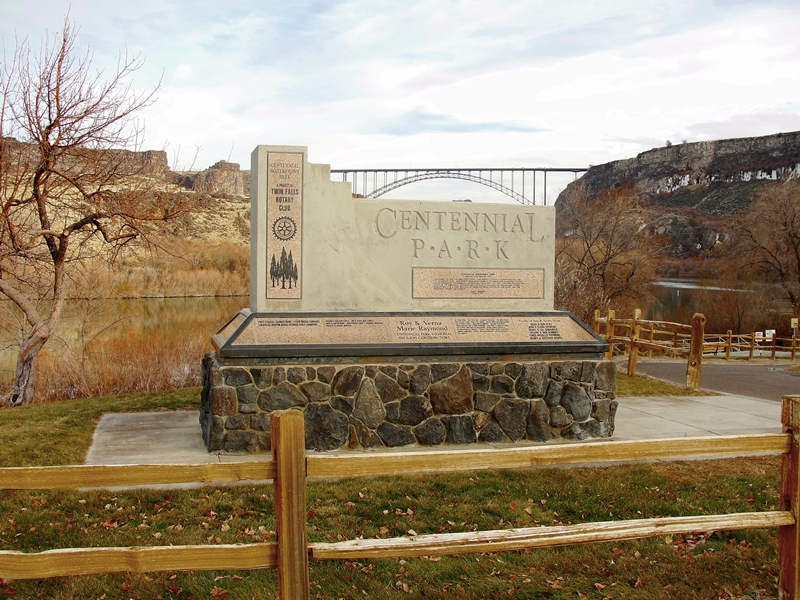 Centiennial Waterfront Park
Centennial Waterfront Park offers wonderful amenities for a day trip. Along with fishing, picnicking, and shelters with BBQ grills, there are boat ramps for motorized and non-motorized boats, hiking trails, and rocks to climb.
---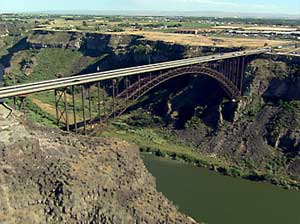 Snake River Canyon / Perrine Bridge
A 50+ mile stretch of canyon, springs and 2 major waterfalls make up the Snake River Canyon. Along the Snake River Canyon, the iconic Perrine Bridge welcomes visitors to Twin Falls. It overlooks the river from approximately 500 feet above and is near the area of where Evel Knievel unsuccessfully jumped the canyon in 1974. The Perrine Bridge is open to BASE jumping year round. View the website for local overlooks, parks, and walking paths near the canyon.
---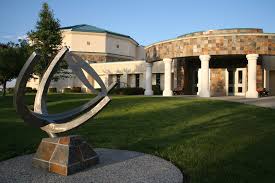 Harrett Center For Arts & Science
Have you ever wondered what existed on the earth millions of years ago? The Herrett Center for Arts & Sciences allows you to discover answers to this question by visiting their anthropological museum located on the College of Southern Idaho campus. The museum provides educational opportunities for children and adults as you see and learn about prehistoric artifacts from the American continents. Admission is free.
---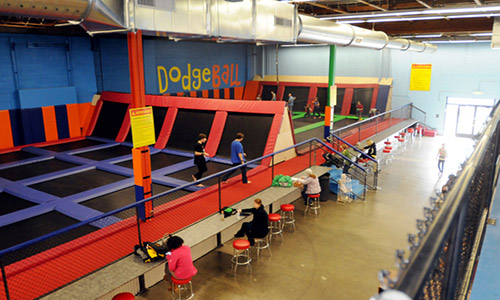 Jump Time
Jump Time is a fun-filled multiple trampoline venue for families and friends to pass the time away. With locations in Boise, Meridian, and Twin Falls exercise has never been so fun or convenient! Did you know that every muscle of the body is moved and exercised when using a trampoline? It also helps with blood circulation in our bodies. Trampolines provide great health benefits without having to think about it. Check out the website for locations. Admission rates vary. Hourly passes or day passes available. On-line party reservation request forms and waiver forms are also available.
---
Zip The Snake
Ready for an adventure? Why not Zip the Snake? This thrilling zip line tour allows you to enjoy the beautiful Snake River Canyon from a birds-eye perspective that you've never seen before as you ride a total of 4 zip lines within a one to two our period. Zip the Snake is located on the east side of Canyon Springs Golf Course in Twin Falls. Call 208-539-3486 to make a reservation. Visit the website for pricing.
---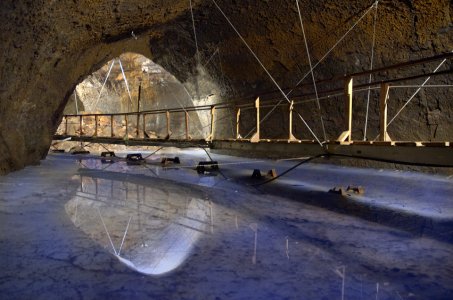 Shoshone Ice Caves
Shoshone Ice Caves are a 'cool' spelunking activity for friends and families. Located just 45 miles north of Twin Falls the caves remain a steady 28-33 degrees Fahrenheit. Shoshone caves are actual lava tubes that reach 1,000 feet in length and are 8-30 feet high. For more information and pricing visit the website.
---
Local Ski Resorts